Tutor Membership

Are you a Tutor who is
1. Looking for specialist CPD in Dyslexia & Dyscalculia and Level 2 Accreditation?
2. Interested in becoming a Dyslexia Academy & Dyscalculia Academy Approved Practitioner and joining our Tutor register?
3. Wanting to join our affiliate scheme with a generous 20% reoccurring income each month?
Type
Tutor Approved Membership
Current Status: Limited Availability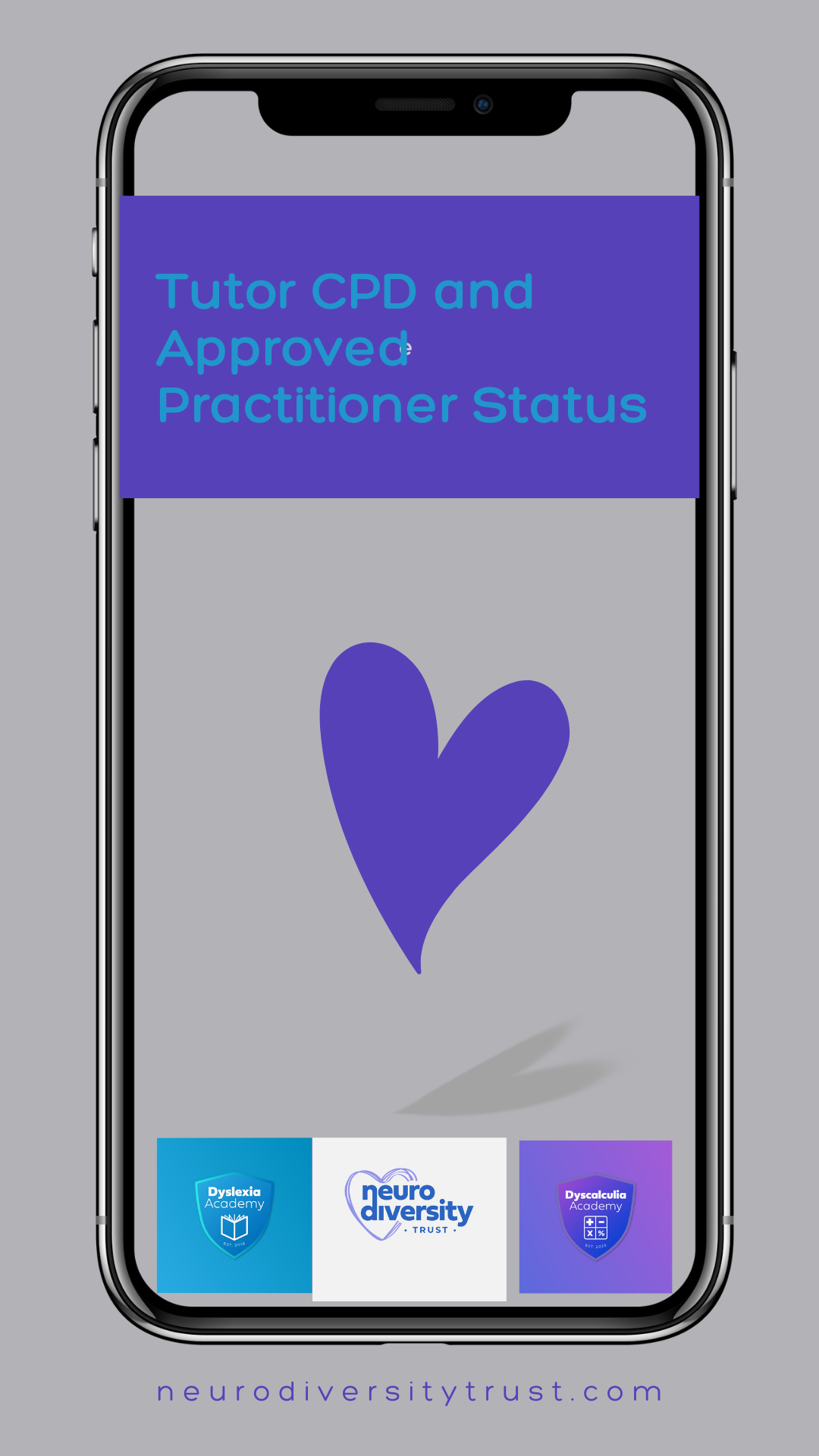 Found out about all the amazing benefits of joining as a Tutor Membership below.

Included in our unique 3 way Tutor Approved Membership is

1. Tutor CPD in Teacher Bitesize Training Hub, opportunity to become Dyslexia & Dyscalculia Approved Practitioner, all shop resources

2. 1 x trial Student Support Access (ages 7-16) to demo all student features

3. Generous partnership opportunity, No limit Affiliate programme with 20% reoccurring monthly income.
Tutor CPD and Approved Practitioner Status
Bitesize Teacher Training Hub in a range of training areas in dyslexia and dyscalculia support

Coming Soon Significant member discount and access to Accredited Level 2 Dyslexia Awareness, Screening and Practical Solutions.


Coming Soon significant member discount and access to our Level 2 Accredited dyscalculia awareness, screening and practical solutions.

Coming Soon opportunity once qualified Level 2 Practitioner to apply for Dyslexia Academy Approved Practitioner Status

Coming Soon opportunity once qualified to be on our registered Practitioner Index
Become an Affiliate Tutor!
As a Tutor member, you will be granted the opportunity to apply for our generous reoccurring 20% monthly affiliate income! Yes, you heard us right! That is 20% every month of a student membership cost for as long as the membership is active.

As an affiliate you will have access to a parent trial account to be able to demo to parents the amazing features of the academy!

Access to Online Shop, Resources and Workbooks
What your students and their parents could benefit from once they have joined under your affiliation
Access to Live AQA Unit Award Scheme Course - pathways towards GCSE English & Maths

Access to Neuropreneur Academy

Access to Neurodiversity Digital Learning Arcade

Access to Online Shop, Resources and Workbooks

Access to Virtual Coffee Mornings and expert training sessions
"Being able to access Teacher CPD has really opened my eyes to new strategies of how to support my students. I like how we can make requests for different types of CPD as and when it becomes an area of need and I'm also excited to learn more about the accredited level 2 approved teacher status which I believe is coming soon . Being a Tutor member means that the affiliate income has been an incredible ongoing bonus too!."
" When I first embarked on joining the academies, I truly didn't realise the impact it would have on my daughter. She is more confident when tackling learning across all curriculum subjects, not just Maths and English. She has on demand access to DASSSP Approved programmes, live courses but I think the multi-sensory workshop with Jayne is her favourite as she can meet others who may have dyslexia & dyscalculia which has really helped her. I enjoy accessing the coffee mornings too!"
Kim Green
Parent to Jenny, Age 10
Join below for Tutor membership.
The on demand courses listed below are just the tip of the iceberg included in your membership to get you started. Don't forget coming soon you will have the amazing opportunity to become a Dyslexia Academy and Dyscalculia Academy Approved Practitioner leading to being registered on our Approved Registered Practitioner Index and also as if that wasn't enough - you can immediately apply to join us as an affiliate, with a generous 20% re-occurring commission each month. What's their not to love about joining our community?
Guaranteed Security using one of the most advanced encrypted systems on the market.
The information in this page is being processed and encrypted securely using industry-leading encryption and fraud prevention tools.
Great offer today!
Get all the amazing benefits of Gold Member specialist support for just £1 for the first month!
Just enter code NM1 at checkout!