Parent & Child Membership

Embark on a remarkable journey with your AMAZING young person, whether you're just starting or have been on this path for a while. Accessing the Parent Membership will be a true game changer, offering a revolutionary 3-way bridge of support through our Pupil, Parent, and Teacher Support Portal.
Type
Parent & Child Membership
Current Status: Limited Availability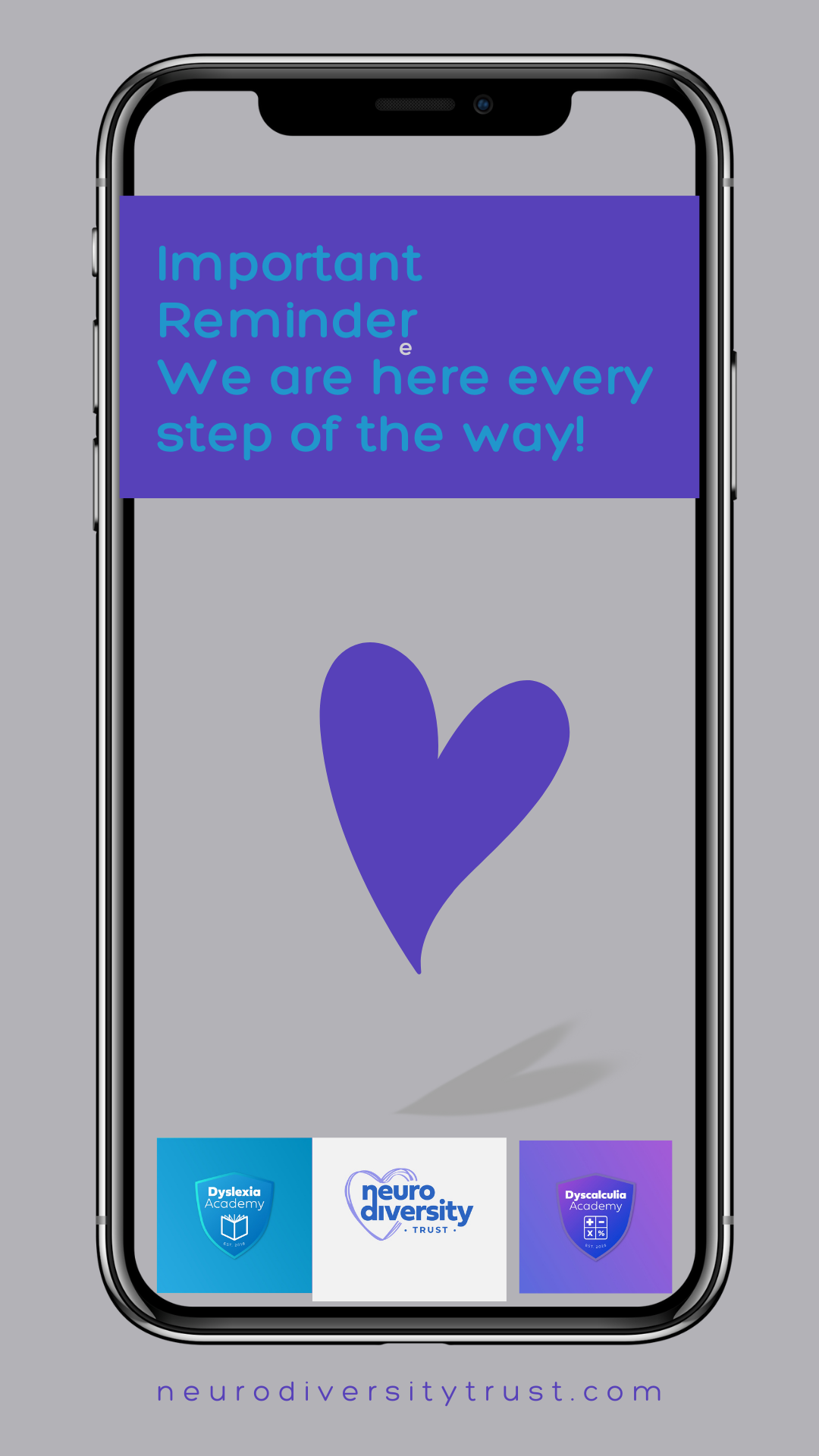 Found out about all the amazing benefits of joining as a Parent Membership below.

Included in our unique 3 way Parent Membership is
1. Parent Support Access
2. Student Support Access (ages 7-16)
3. 1 x Teacher Support Licence (for your child's teacher)
Parent Benefits
Live Virtual Expert Trainings and Virtual Coffee Mornings

A huge suite of on demand parent courses

Live Parent Q and A Classroom
Student Benefits ages 7-16
Unlimited access to Dyslexia & Dyscalculia Academy Specialist Student Support Programmes

Unlimited access to Neuropreneur Academy ages 12-16

Unlimited Access to Live courses Working Towards GCSE Maths and English with AQA Unit Award Scheme

Unlimited Access Live Multi-sensory Workshops ages 7-11

Unlimited Access Masterclasses ages 7-16

Unlimited Access Neurodiversity Digital Learning Arcade

Unlimited Access Super Powers Penpals Club ages 7-11

Unlimited Access Empowering Neurodiversity Project Club ages 12-16

***Coming Soon, Dyslexia & Dyscalculia Friendly Functional Skills

Opportunity to apply for a mentor from our Incredible Neurodiverse Industry Experts
Teacher Benefits
Neurodiversity Teacher Bitesize Training Hub CPD

Support with pupils working towards the AQA Unit Award Scheme

Dyslexia & Dyscalculia Academy workbooks, games, resources.
"The support I have received as a parent, through attending masterclasses, on demand courses and virtual coffee mornings has no doubt had an enormous positive impact on my child's self-esteem and progress ."
Racheal Melling
Parent to William, age 12
" When I first embarked on joining the academies, I truly didn't realise the impact it would have on my daughter. She is more confident when tackling learning across all curriculum subjects, not just Maths and English. She has on demand access to DASSSP Approved programmes, live courses but I think the multi-sensory workshop with Jayne is her favourite as she can meet others who may have dyslexia & dyscalculia which has really helped her. I enjoy accessing the coffee mornings too!"
Kim Green
Parent to Jenny, Age 10
Join below for parent membership.
The on demand courses below are just the tip of the iceberg included in your membership to get you started. Don't forget you/your child get's full access to all live workshops, live courses, live masterclasses, workbooks, Neurodiversity Digital Arcade, Teacher training for your child's teacher and much more!
Guaranteed Security using one of the most advanced encrypted systems on the market.
The information in this page is being processed and encrypted securely using industry-leading encryption and fraud prevention tools.
Great offer today!
Get all the amazing benefits of Gold Member specialist support for just £1 for the first month!
Just enter code NM1 at checkout!